Self-service via SMS
Consumer service via Internet - is a very convenient option to work with your personal account via Internet. When you have a PC. When you have skills to work on PC. For the rest consumers of utility services who own mobile phones we can offer a very simple feature: direct communication with your personal account via SMS. Sending different codes supported by the system a consumer receives SMS with replies. Including SMS with code containing the readings from the meter the consumer instantly receives amount ha/she is liable to pay.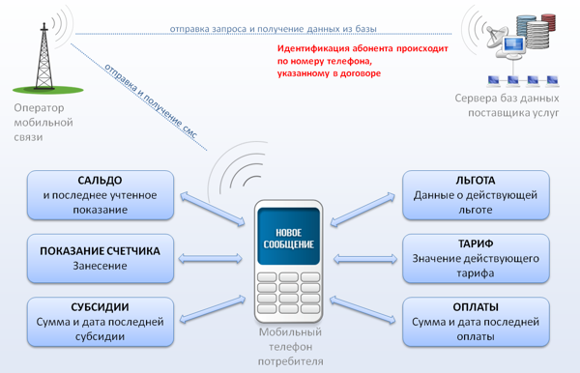 Consumers as a rule are eager to make SMS agreements and interact with the provider on the legal basis. Messages coming from the phone number registered in the agreement are treated as a legal enquiry from the personal account owner.
The provider has a right to inform the consumer via SMS about the debt or termination to provide service, or referring to the court if the consumer fails to pay the debt in due time. Time showed that consumers who made agreements for this service raised their payment discipline. Due to official SMS channel the provider can launch different campaigns: starting from greeting on various occasions, invitations for verification, notices on repairs to? for example, pre-election campaigning.